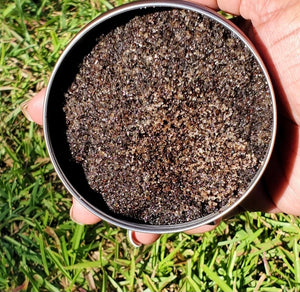 Coffee isn't just for drinking anymore! Our Glamie Coffee Scrub is an excellent exfoliating scrub that will awaken your skin. It stimulates blood flow, the skin becomes firmer, smoother and softer. 
7oz 
How to Use: Best to use in shower, cleanse first than use scrub. Apply in a circular motion on entire body. Do not use on face. Let it sit on the skin for about 5-10 mins and rinse off and pat dry. 


Ingredients: pure ground coffee, cane sugar, organic fractionated coconut oil, organic cinnamon, vitamin E oil.