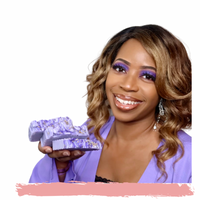 Hello Glamies
I'm TJ the founder of Glamorous Eye Candy Cosmetics. Thank you for visiting our site, let me tell you about GECC. We are a complete beauty brand specializing in parabean free cosmetics, handmade body and bath products, handmade all natural specialty soaps, plant-based skin care, spa boxes and self care journals. We take pride in our products because they are made with all natural ingredients, which is better for your skin because it naturally heals and hydrates the skin with little or no side effects (that's depending on personal allergies).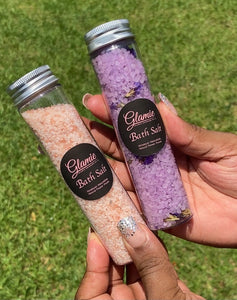 Glamie Bath Salts
Add our petal infused Bath Salts to your bath time, it detoxes, relaxes and soothes your aching body.
Shop Now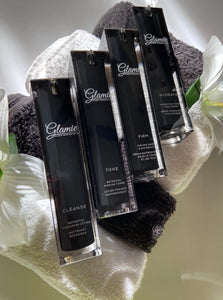 Is Your Skin Weatherized?
Do you experience dry patches with the cooler weather approaching? I know I do and what works for me is to stay consistent with my all natural plant based skincare routine. It cleanses, removes dead skin, dirt and pollution, and keeps the skin hydrated. Treat yourself to our plant based skin care products!
Shop Now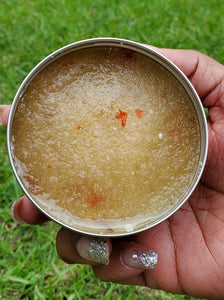 Glamie Body Scrubs
Check out our larger all natural petal infused handmade body scrubs in a variety of soothing scents. It moisturize and smoothes the skin silky to the touch.
Shop Now
See what our customers had to say about Glamie Skincare
I highly recommend Glamie Skincare by TJ! It will leave you feeling refreshed like a spa experience! I love the ease of the 3 step process and that it is plant based! The wash is light on the skin and has a wonderful calming chamomile scent. The mint is very nice in the exfoliant and the grit is small which is lovely, because you can tell it is doing the job while being gentle on the skin. The moisturizer leaves the skin feeling extremely soft and smooth. Lastly it is great product created by a great women! (Skin Type: Oily)

Melissa
I'm 63 yrs old and have used many different products. But once I've used products by Glamie Skincare, the buck stops there. It cleans and moisturizes and leaves your skin beautifully refreshed and glowing. On a scale of 1-10 its rates an 11 because its off the chart. Once you try it you won't go back to any other product seriously. (Skin Type: Normal/Dry) 

Marilyn
I purchased the Hydrating Mango Face Cream, Exfoliate and Cleanser. I absolutely love these products! I have used many others products before, but now I have found my match. The packaging is cute and sweet. A little goes such a long way. My skin feels like a baby. I use it daily and truly see the hydration increasing within my daily routine. I would definitely recommend you try this out soon! (Skin Type: Dry) 

Deloris
The facial I did while attending one of their beauty lessons featuring the Glamie Skincare products they sell and promote was absolutely amazing. I was totally satisfied as a customer who cares about how my face looks and feels. I was very impressed with the performance, presentation and of the products. Thanks for the opportunity. (Skin Type: Combination) 

Joan