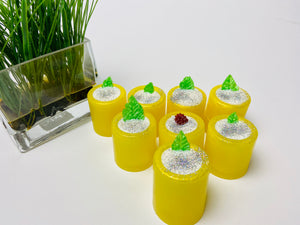 SHOTS Anyone? If these Lemongrass Soap Shots isn't the cutest I dont know what is! The Lemongrass Soap Shots is completely natural soap inside and out, the scent is a beautiful lemongrass, it's so lemony.
You can definitely use to decorate, bathe, give as a gift or use as party favors.
All of our soaps are natural, handmade, vegan and cruelty free.